Preservation Week®, April 25 – May 1, 2021, promotes the role of libraries and other institutions in preserving personal and public collections and treasures. Through a variety of resources, Preservation Week provides ideas for public events that can be held at libraries, institutions, and other community spaces and tips and tools for preservation and disaster planning.  
The 2021 theme for Preservation Week is "Preserving Community Archives." Community archives are organized by members of physical or self-identified communities—specifically those marginalized by traditional collecting institutions—and are focused on documenting and interpreting their own histories. Institutions around the world will use the hashtag #preswk to talk about their preservation programs and services. 
Preservation Week is supported by Core: Leadership, Infrastructure, Futures, a division of the American Library Association.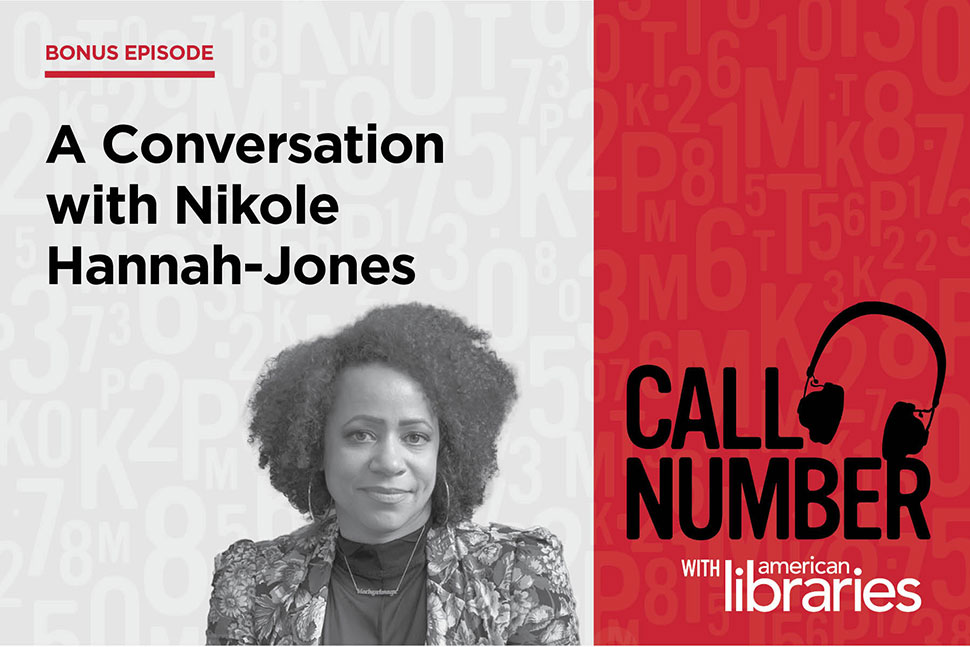 In this special bonus episode, Call Number with American Libraries celebrates Preservation Week (April 25–May 1) by looking at the 1619 Project, a collection of historical records, essays, photos, and audio that aims to reframe the consequences of slavery in the US and highlight the contributions of Black people to the American experience.
 
Press Releases 
Celebrate Preservation Week ® 2021 with free webinars, event tools and resources
Librarians working with the public to establish, safeguard community archives 
Celebrate Preservation Week 2021 with free webinars from Core
New York Times's 1619 Project creator Nikole Hannah-Jones to serve as 2021 Preservation Week® Honorary Chair
2021 Preservation Week Honorary Chair, Nikole Hannah-Jones
Photo credit: James Estrin
The New York Times

Pulitzer Prize-winning investigative reporter and New York Times Magazine journalist Nikole Hannah-Jones is the honorary chair of Preservation Week 2021. 

As a journalist and founder of the 1619 Project, Hannah-Jones understands the significance of local and community archives collecting and preserving stories that counter dominant historical narratives. By exploring the history of civil rights and racial injustice in America, Nikole Hannah-Jones helps us examine and gain a better understanding of how these issues impact American society.

 
Resources 
Preservation Awareness Stories
Preservation Week in Motion 
Preservation Week Artwork