Part III: Programs in Conservation
---
New York University, Institute of Fine Arts, Conservation Center
www.nyu.edu/gsas/dept/fineart/conservation

Conservation Center

The Stephen Chan House
14 East 78th Street
New York, New York 10075
Phone: 212-992-5851
Email contact: conservation.program@nyu.edu
Founded in 1960, the Conservation Center is the oldest degree-granting graduate program in art conservation in the United States. The Conservation Center prepares students for careers in technical study and conservation through a four-year graduate program combining practical training in art conservation with historical, archaeological, curatorial, and scientific studies. Unique at NYU, students receive a dual degree, the MS in Conservation of Historic and Artistic Works and the MA in the History of Art and Archaeology. Besides specializing in paintings, objects, paper, and modern and contemporary conservation, our students can select to focus their studies on library and archives conservation.
The Conservation Center serves as a primary host institution for the Mellon Library and Archive Conservation program and coordinates the many educational resources available in the New York City area. Through collaborative partnerships with Columbia University Libraries (CUL), the Palmer School of Library and Information Science, Long Island University (LIU), and the Morgan Library & Museum (ML&M), options for high-caliber graduate-level training in library and archive conservation are increased. The students follow a targeted degree path that includes general core conservation courses, as well as advanced and specialized training.
Program Website: www.nyu.edu/gsas/dept/fineart/conservation/mellon-library.htm
Link to course guide or list: Conservation Center Library Archive Program, Current Outline PDF
---
State University of New York College at Buffalo (Buffalo State College), Art Conservation Department
www.artconservation.buffalostate.edu

Art Conservation Department
1300 Elmwood Avenue

Rockwell Hall 230
Buffalo, New York, 14222
Phone: 716-878-5025
Email contact: artcon@buffalostate.edu
Founded in 1970, Buffalo State's Art Conservation Department is one of the comprehensive programs in North America. Accepting only 10 students a year, the three-year graduate program educates and trains conservators to treat cultural heritage and fine art including books, prints, drawings, photographs, paintings, textiles, ceramics, glass, metals, ethnographic and archaeological objects, and time-based media. Upon successful completion of the program students are awarded a master's and a certificate of advanced studies (MA & CAS) in conservation.
Link to course guide or list: http://artconservation.buffalostate.edu/program
---
Winterthur/University of Delaware Program in Art Conservation (WUDPAC)
www.artcons.udel.edu/


Department of Art Conservation
18 E. Main St. - 303 Old College
University of Deleware
Newark, DE 19716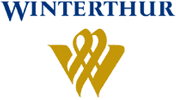 Phone: 302-831-3489
Fax: 302-831-4330
Email: art-conservation@udel.edu
The University of Delaware and Winterthur Museum, Garden & Library offer a joint masters-level program. It is a three-year course leading to a Master of Science in Art Conservation, with majors in objects, furniture, paintings, textiles, paper, and library/archival materials. The curriculum is designed to educate and train conservation professionals who can carry out examination, analysis, stabilization and treatment, speak to general principles of collection care, and have a broad academic background in science and the humanities. The University of Delaware also offers an undergraduate major in Art Conservation and a PhD in Preservation Studies.
Course guide: www.artcons.udel.edu/masters/curriculum/coursework
Sample curricula for doctoral studies program: www.artcons.udel.edu/doctorate/curriculum