Programs and Events
  Home | Housing and Travel | Programs and Events | Registration | Sponsorship | Wiki | Community
Preconferences | Special Events | Authors Happy Hour |  Breakout Session Descriptions & Schedule | General Closing Session
YALSA's Young Adult Literature Symposium will take place Nov. 5-7, 2010, in Albuquerque, N.M. YALSA will host special events requiring additional registration on Friday, with symposium programs taking place all day on Saturday and for a half-day on Sunday. Download the  final schedule (PDF)! The General Closing Session on Nov. 7 will feature Ellen Hopkins and Lauren Myracle.
All symposium attendees will receive a continuing education certificate showing the number of contact hours each person received. For example, an attendee who attended the preconference and four sessions will earn a certificate showing they received 12 contact hours.
See a full list of the 35+ authors appearing at the symposium!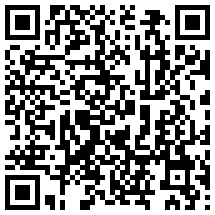 Have a smartphone? Use this QR Code for the complete schedule. To scan the QR code, Android and iPhone users can find free QR Code scanners in the Android Market and iTunes App Store. Blackberry users who run Blackberry Messenger 5.0 or a more recent version can scan QR Codes by using the "Scan A Group Barcode" option in the BBM menu.
Friday Preconference
The full-day preconference will take place Friday, Nov. 5. Additional registration required.
On Beyond Stonewall: The Uphill Journey of Young Adult Fiction with Gay/Lesbian/Queer Content, 1969-2010, 8:30 a.m. to 4:30 p.m.
This full-day preconference will examine the history and present condition of LGBTQ literature for young adults. Attention will be given throughout to broad themes and cultural context as well as to critical examination of milestones and exemplary titles published from 1969 to 2010. Discussion will include current trends in both content and format (including graphic novels), censorship, uses of the literature and its relevance to the lives of today's teens. Joining Christine Jenkins and Michael, co-authors of The Heart Has Its Reasons (a history of GLBTQ literature) will be a panel representing the new generation of authors of GLBTQ fiction.
Special Events
Additional registration is required for the following special events.
Friday
The Teen Readers' Advisory Toolkit, 8:30 a.m. to 12:30 p.m.
Enjoy refreshments while receiving an overview of readers' advisory skills and techniques including how to read a book in ten minutes, how to do audiobook advisory and how to work with teens who don't read fiction books very often.  It will also cover the importance of collecting and advising in different formats, including fiction, nonfiction, adult books, audiobooks, graphic novels, movies and tv shows.  Participants will be better prepared to work with all types of teen readers, and provide a wide variety of listeners and reader's advisory services to all types of teen library patrons. Speakers are Crystal Faris and Stephanie Squicciarini.
Body Positivity and Fat Acceptance in Contemporary Young Adult Fiction,12:30 to 4:30 p.m.
As more teens struggle with their weight, YA lit is increasingly featuring vibrant, complicated main characters that happen to be overweight. But as the fat lit genre matures, it finds itself torn between fostering positive body image and fat acceptance among teens while at same time acknowledging the psychological and physical health issues often present with obesity. Participants will discuss the role of fat lit in contemporary young adult literature and how it fits into library collections. Authors Madeleine George, Susan Vaught, Megan Frazer and Allen Zadoff and librarian and panel moderator, Angie Manfredi.
Meet Them Where They Are and Open the Door: Urban Teens, Street Lit, and Reader's Advisory, 12:30 to 4:30 p.m.
Socioeconomically disadvantaged urban teens are often stereotyped as non-readers, reluctant readers, or readers of a single genre. But just as with other teens, urban teens' reading choices are informed by their needs, interests, and social landscape. In this session, we will discuss factors that contribute to urban teens' reading choices, demystify the increasingly popular genre of street lit, and demonstrate proven reader's advisory techniques and programs for connecting urban teens with a variety of books that speak to them.
Presenters:  Megan Honig and Beth Saxton, with Guest Author Sofia Quintero
Hot Air Balloon Rides, 6:30 a.m.–10:30 a.m.
You will pay onsite, but must preregister for this event. The discounted rate, paid the day of the ride, includes transportation to and from the Marriott Albuquerque, an hour to hour and a half ride, first flight certificate, balloon trading card, continental breakfast, and champagne toast.
Saturday
Bill Morris Memorial Author Luncheon, noon-1:30 p.m. Vaunda Micheaux Nelson, Coretta Scott King Award-winning author of Bad News for Outlaws: The Remarkable Life of Bass Reeves, Deputy U.S. Marshall, will be the featured speaker at the Bill Morris Memorial Author luncheon.
Indian Pueblo Cultural Center, 8-10 p.m. The 19 Pueblos of New Mexico, opened the Indian Pueblo Cultural Center (IPCC) in August 1976 to showcase the history and accomplishments of the Pueblo people from pre-Columbian to current time. Your ticket includes transportation to and from the IPCC, light refreshments, and a guided tour of the museum and the gallery.
Authors' Happy Hour
Meet your favorite YA authors and get free, signed books at this networking opportunity on Saturday from 5-7 p.m. Authors attending the symposium will sign complimentary copies of books for you to take home with you from the symposium. This event on Saturday afternoon is included in your registration.
Breakout Session Descriptions & Schedule
Saturday, Nov. 6
Breakout Session 1: 8:30 a.m. to 10:00 a.m.
Beyond Titillation: Sexuality and the Young Adult Novel Contemporary young adult literature provides a vast range of representations of young adults as sexual beings.  Books like these intimately show the feelings and experiences of evolving adults and acknowledge the emotional and physical worlds contained within sexuality.  The place of sexuality in YA literature can be controversial for adults attempting to understand authors' intentions in crafting books that depict emotional and physical boundaries.  This session explores the place of sexuality in YA literature and the role of the author, librarian, teacher, parent, and student reader. Presenters are Jason Kurtz and Dr. Nicholle Schuelke. Room: Salon E
Celebramos Libros: Celebrating Latino Literature! Experts agree that seeing oneself in books is essential in the development of lifelong readers. This session will discuss books and authors which assist Latinos in seeing reflections of their lives within YA literature. Teri Lesesne and Rosemary Chance will booktalk recently published books about Latino American teens, and highlight awards given to Latino authors and their books. Then authors writing literature for teens will form a panel to comment about their own experiences. Participants will learn about important Latino books and authors and what they can offer ALL teens. Participating authors are Margarita Engle and Ben Saenz. Room: Salon F
Commercial Success and Diversity: Are Both Possible, or Are They a Contradiction in Terms? Recent controversy around book covers using white models to depict characters of color has fueled heated debate around issues of diversity and representation in publishing. Are books featuring protagonists representing the "other" on covers worthwhile investments for publishers? What impact does including or excluding characters of color on book covers have on young readers? What impact do these types of decisions have on authors, publishers, booksellers, and libraries? In a solution-focused discussion, authors Olugbemisola Rhuday-Perkovich, Neesha Meminger, Cynthea Liu, and Alisa Valdes-Rodriguez, explore the debate over whether diversity sells or limits sales, and the issue's wider impact on YA literature.  Moderated by Malinda Lo. Room: Sandia Ballroom
Breakout Session 2: 10:30 a.m. to noon
Beyond Good Intentions and Chicken Soup: Young Adult Literature and Disability Diversity: How Far Have We Come? Today's teens are likely to have friends and classmates with disabilities. Young adult literature increasingly reflects the diverse identities found among today's teens, and scaffolds the social beliefs they hold about people with disabilities, by including positive portrayals of characters with disabilities. Session participants will critically examine how changing social beliefs about disability are reflected in historical through contemporary fiction and nonfiction YA lit and explore methods to promote acceptance of diversity through the genre. Participants will be able to apply this knowledge when selecting and teaching YA lit. Speakers are Dr. Heather Garrison, Dr. Katherine Schneider, and author Terry Trueman. Room: Salon F
Connecting Religious Teens with Literature The religious and cultural views of teens are key factors in shaping their library and information needs.  As globalization makes communities more diverse, librarians often encounter patrons with unfamiliar religious and cultural views and must connect them to literature that meets their needs. This involves developing collections in ways that anticipate the unique interests of religious communities, as well as understanding how the questions they ask may differ from those of other patrons.  Librarians who seem at ease answering these questions will make patrons feel more welcome and inclined to utilize library services.  We will discuss how to meet the needs of particular teen populations and communities, including Muslims and evangelical Christians, as well as provide a list of tools and resources for attendees to take home. Speakers are Sarah Holtkamp and Jennifer Lowe. Room: Salon E
Looking for Diversity? Start with Your Own Teens. In preparing YALSA Annotated Book Lists for Every Teen Reader, which is based on librarian comments on the YALSA-BK discussion list, it became obvious that teen librarians are called upon to provide reader's advisory service to a wide range of teens, from very picky older girls, to boys who either hate books or want gentle reads, punk readers, middle school girls who want clean reads, or even an older, off beat kind of guy who wants to read YA. This program focuses on book suggestions that just might work for those teens who offer special challenges to librarians with their reading, or non-reading, interests. Presenters:  Julie Bartel and Pam Spencer Holley. Books will be available for sale at the end of the session. Room: Sandia Ballroom.

Breakout Session 3: 1:30 p.m. to 3 p.m.
Heroes in International Literature Teens "who come to know books and stories from many countries have made a beginning toward international understanding" (Batchelder Award guidelines).  Within the pages of novels from other countries readers will find heroes to admire, to entertain them, and to emulate.  In this session Rosemary Chance and Teri Lesesne will booktalk selected international books focusing on heroic characters of war, fantasy, and families.  A panel of speakers will explore the joys and challenges of writing with universal appeal about a specific country.  Speakers are Kaylan Adair,  editor of Winter's End (Candlewick), Francoise Bui , editor of A Faraway Island (Delacorte) Diane Landolf, editor of The Century:  Ring of Fire (Random House);  and Susan Van Metre, editor of Fell and Tiger Moon (Abrams). Room: Sandia Ballroom
The New Gay Teen: Moving Beyond the "Issue" Novel Most young adult literature treats homosexuality as an "issue"—a problem for the protagonist, her friends, and family to resolve through the course of the narrative.  It's also true that gay teens and questioning tweens are dealing with their sexuality at a younger age, and yet many of them still face homophobia in their homes, high schools, and communities.  As young adult writers we'd like to imagine a world in which a character's sexuality is not an issue, but just another facet of his or her personality. In this session, five writers will discuss the role of gay, lesbian, and bisexual characters in their recently published and forthcoming novels. This panel attempts to complicate existing representations of homosexuality in young adult literature and offer new ways of thinking about homosexual characters for publishers, librarians, and writers.  Speakers are Alexandra Diaz, Madeleine George, P.G. Kain, Carley Moore, Lauren Myracle and Stephanie K. Hopkins. Room: Salon F
Symposium Paper Presentations  Explore diversity by attending this paper presentation session. Papers will also be published in November in YALSA's new journal, the Journal of Research on Libraries and Young Adults. Papers presented at this session are: Pushing the Envelope: Exploring Sexuality in Teen Literature, presented by Eleanor Wood; Cultural Inquiry, A Literature Based Model for Engaging Youth of Color, presented by Kafi Kumasi; and They Come from a Land Down Under, presented by Catherine Andronik. Room: Salon E

Breakout Session 4: 3:30 p.m. to 5 p.m.
The Forms and Faces of Poetry for Teens Today's poetry for teens offers an amazing range of voices, including Margarita Engle and Pat Mora who channel their cultures in unique and universal ways, Betsy Franco who also compiles anthologies of poetry by teens, Jen Bryant and Ann Burg who create masterful novels-in-verse, and April Halprin Wayland who offers visually graphic poem compilations. Participants will learn about the variety of teen poetry available today, about the poets who create it, hear it read aloud, experience creative ways to promote poetry with teen audiences, and leave with a list of the best new poetry for teens. Room: Sandia Ballroom
Images and Issues Beyond the Dominant: Including Diversity in Your Graphic Novel Collection A lively panel discussion will focus attention on teen-friendly graphic novels featuring characters of color, GLBTQ characters and concerns, and how different abilities and disabilities affect life experiences.  The power of image to convey both personal and political realities, the format's capacity to provide inclusion and considerations of how others may experience events and what inspires creators to explore diversity will be addressed by graphic novel artist, a comics publisher and a librarian with teen, collection management and staff development experience.  Publishing awards for graphic novel projects that explore or represent diversity will be noted, as well as a generous array of graphic novel titles that explore diversity.  Panelists are Robin Brenner, Francisca Goldsmith, Gina Gagliano. Room: Salon F
Multicultural Programs for Tweens and Teens Maximize your planning time with  road maps for creating programs for multicultural populations! Co-editor Linda Alexander will  highlight some of the programs featured in YALSA's new book,  Multicultural Programs for Tweens and Teens, with information on costs, age appropriateness, and further resources to explore multiple cultures. Room: Salon E
Breakout Session 1: 8:30 a.m. to 10 a.m.
Doomed to Repeat It: Diversity in Historical Fiction Historical fiction reflects the past successes and failures of all countries and cultures.  Your library's collection probably has a lot of historical fiction, yet these novels don't always reflect the true historical diversity of your teen patrons.  How often does it seem that all African-American history is limited to the Civil War or Jewish history is mostly about the Holocaust?  In this presentation, a variety of novels will be highlighted which give a new perspective on well-known events or shed a light on lesser-known times.  Two debut authors will discuss their historical novels, dealing with Operation Pedro Pan in the early 1960s and the Lithuanian internment during World War II.  Attendees will be ready to work with teens of diverse backgrounds and recommend historical fiction that reflects their cultural heritage.  Speakers are Melissa Rabey along with authors Christina Gonzalez and Ruta Sepetys. Room: Sandia Ballroom
Open Mike: Reaching Teens at Risk Through Poetry How much impact can poetry in the classroom have on teens?  Plenty, which Nikki Grimes, author of A Girl Named Mister, demonstrates as she unpacks the story behind Bronx Masquerade, and details the ways in which open mike poetry readings have changed the dynamic of classrooms across America.  The session includes tips on getting started with your own open-mike experiments. Room: Salon E
Talk the Walk: Learning New Booktalking Skills Designed to Reach a Variety of Diverse Teen Populations Using current YA literature, experienced booktalkers Di Herald, Bonnie Kunzel and Diane Monnier will present a series of booktalks designed to appeal to diverse teen populations.  Participants will be introduced to a variety of booktalking skills which will enable them to promote reading to teens from myriad ethnic and social backgrounds.  Sample booktalks as well as methods used to reach teens will be included in handouts provided.  Author Simone Elkeles will address attendees about writing books which appeal to diverse teen audiences.  Her book Perfect Chemistry, a Top Ten Quick Pick for Young Adult Readers in 2010, tells the story of a Latino gang member and his relationship with one of his high school's most popular "Golden Girls." Room: Salon F