Emily Adrian is a writer from Portland, Oregon. She currently lives in Toronto, Ontario with her husband and her dog. Like It Never Happened is her debut novel.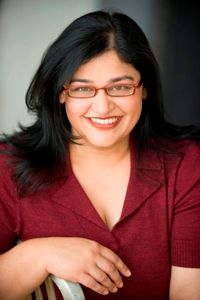 Swati Avasthi is the author of two novels: CHASING SHADOWS, which made numerous best of the year lists including those from Kirkus, YALSA, and Bank Street; and SPLIT which received the International Reading Association Award and the Cybils award as well as receiving recognition from 15 state award committees. If she got to choose a superpower, she'd control time so that she could more effectively manage her two jobs (writing and teaching at Hamline University's MFA in writing for children), her two kids, and her two big dogs. Until then, she'll have to settle for plodding away at novel no. 3, which is in progress.
Ann Bausum writes about history for readers of all ages. Her books for young people help upper elementary, middle school, and high school students discover the drama and significance of stories from history that may barely be presented in their textbooks. Her goal is to make history relevant, engaging, alive, and irresistible.
Terry Blas is the illustrator and writer behind the ongoing web series Briar Hollow. His work has appeared on comic book covers for Bravest Warriors, Regular Show, The Amazing World of Gumball, Adventure Time with Boom! Studios and The Legend of Bold Riley with Northwest Press. He has also contributed art to Compete Magazine to promote Ben Cohen's Stand Up Foundation, combating bullying and homophobia. As the host of The Gnerd Podcast, he runs a weekly pop culture examination show. He is a member of Portland Oregon's own, Periscope Studio, a powerhouse collective of award winning illustrators, cartoonists, and writers. His latest project is with Oni Press the publishers of Scott Pilgrim. It is an original graphic novel, a murder mystery set at a fat camp that he wrote with fellow writer, Molly Muldoon. Recently, his auto bio mini comic, You Say Latino was featured on NPR, OPB, Vox.com and Cosmo.com. Terry grew up in Boise Idaho. He has lived all over the United States and Mexico and is fluent in Spanish. He loves unicorns, cheese, sushi, pizza, cartoons, chocolate and TV.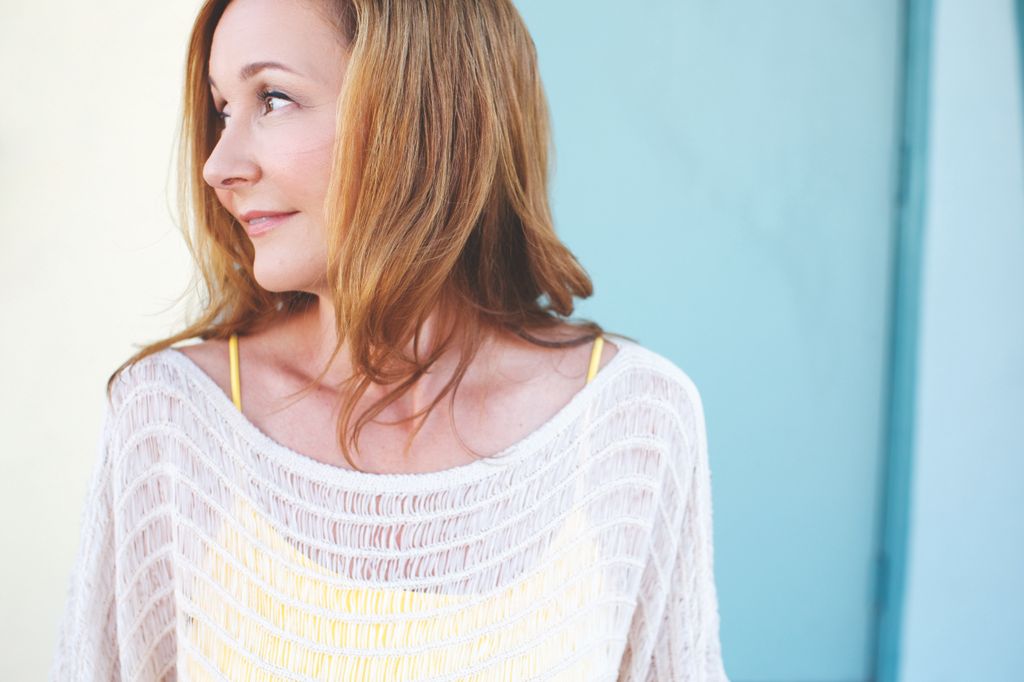 Virginia Boecker spent four years in London obsessing over English medieval history, which formed the basis of her debut novel, The Witch Hunter. She now lives in Oregon with her husband and spends her days writing, reading, running, and chasing around her two children and a dog named George. Visit her online at virginiaboecker.com.
Jennifer Bosworth is the author of Struck. She lives in Portland, Oregon, with her husband. Learn more about her at jennbosworth.com.
Martha Brockenbrough is the author of Divine Intervention, a Kirkus Reviews Top 100 Book, and The Game of Love and Death (May 2015). Prior to being a published author, Martha was a newspaper reporter, a high school teacher, and an entertainment journalist. She is a devoted grammarian who founded National Grammar Day and is also the social media diva for readergirlz, the award-winning literacy organization. She lives in Seattle, Washington, with her husband, family of musicians, and their two dogs and you can find out more about her at http://martha-brockenbrough.squarespace.com/ or connect with her on Twitter @mbrockenbrough.
Teri Brown is proud of her two children but coming in a close second is the fact that she parachuted out of a plane and beat the original Legend of Zelda video game. She is a word scribbler, head banger, math hater, book reader, rule breaker, food fixer, novel writer, kitty keeper, and city slicker. She is the author of the Born of Illusion series and Velvet Undercover.
Cathy Camper is a librarian for Multnomah County Library in Portland, Oregon, and does outreach to schools and kids grade K-12. Her work has appeared in places like Wired, Cricket, Cicada, Primavera, Women's Review of Books, Utne Reader and Giant Robot. She reviews graphic novels online for Lambda Books. Lowriders to the Center of the Earth, the follow-up to Lowriders In Space, will be published by Chronicle Books in July 2016.
Janet Lee Carey is the award-winning author of eight Children's and YA novels including DRAGONSWOOD (Kirkus and School Library Journal starred reviews). School Library Journal starred review says of Janet's work; "Verdict: This is quite simply fantasy at its best-original, beautiful, amazing, and deeply moving." Janet links each new book with a charitable organization empowering readers to make a difference in the world. She tours in US and abroad presenting at schools, book festivals, and conferences for writers, teachers, and librarians. http://www.janetleecarey.com
Dhonielle Clayton grew up in the Washington, DC suburbs on the Maryland side. She is a middle school librarian Harlem Village Academies and co-founder of CAKE Literary, a creative kitchen whipping up decadent — and decidedly diverse — literary confections for middle grade, young adult, and women's fiction readers. She earned an MA in Children's Literature from Hollins University and an MFA in Writing for Children at the New School. She is VP of Librarian Services for We Need Diverse Books.
Benjamin Dewey came to Oregon all the way from Cleveland, Ohio to build a life making comics and rocking out. He met a girl named Lindsey, got two cats, joined Periscope Studio, Married Lindsey, and in the process of it all, fulfilled his dreams. Ben loves science, coffee, the 19th century, breakfast food, and both slide and shred guitar. Ben illustrated the Eisner Nominated title I Was The Cat for Oni Press, as well as Tooth and Claw for Image and his solo debut, Tragedy Series.
Leila del Duca is a comic book artist and illustrator living in Portland, Oregon. In addition to her ongoing work on SHUTTER, she has been involved in various projects including the webcomic Escape From Terra, and was an Art Director for the Denver-based anthology, Cellar Door. Leila currently draws a teen superhero comic, The Pantheon Project, and a zombie western for Fried Comics, Deadskins. For fun, she makes music of the vaudeville-gypsy-eighth grade band-folk sort and likes to bike and hike around the mountains of Montana.
Kris Dinnison has spent nearly two decades as a teacher and librarian. Nowadays, she helps run the retail and café businesses she owns with her husband, hikes, and spins classic vinyl. This is her debut YA novel. She lives in Spokane, Washington. Visit her website at www.krisdinnison.net.
Miriam Forster learned to read at the age of five, wrote her first story at the age of seven and has been playing with words ever since. She's the author of the South Asian based fantasies, City of a Thousand Dolls and Empire of Shadows. She lives in Portland with her husband and an adorably evil cat.
Jack Gantos has written books for people of all ages, from picture books and middle-grade fiction to novels for young adults and adults. His works include Hole in My Life, a memoir that won the Michael L. Printz and Robert F. Sibert Honors, Joey Pigza Swallowed the Key, a National Book Award Finalist, andJoey Pigza Loses Control, a Newbery Honor book. Jack was born in Mount Pleasant, Pennsylvania, and when he was seven, his family moved to Barbados. He attended British schools, where there was much emphasis on reading and writing, and teachers made learning a lot of fun. When the family moved to south Florida, he found his new classmates uninterested in their studies, and his teachers spent most of their time disciplining students. Jack retreated to an abandoned bookmobile (three flat tires and empty of books) parked out behind the sandy ball field, and read for most of the day. The seeds for Jack's writing career were planted in sixth grade, when he read his sister's diary and decided he could write better than she could. He begged his mother for a diary and began to collect anecdotes he overheard at school, mostly from standing outside the teachers' lounge and listening to their lunchtime conversations. Later, he incorporated many of these anecdotes into stories. While in college, he and an illustrator friend, Nicole Rubel, began working on picture books. After a series of well-deserved rejections, they published their first book, Rotten Ralph, in 1976. It was a success and the beginning of Jack's career as a professional writer. Jack continued to write children's books and began to teach courses in children's book writing and children's literature. He developed the master's degree program in children's book writing at Emerson College and the Vermont College M.F.A. program for children's book writers. He now devotes his time to writing books and educational speaking. He lives with his family in Boston, Massachusetts.
I. W. Gregorio is a practicing surgeon by day, masked avenging YA writer by night. After getting her MD, she did her residency at Stanford, where she met the intersex patient who inspired her debut novel, None of the Above,(Balzer & Bray / HarperCollins), which is a Spring 2015 Top Ten Sports Book for Youth, and a Capitol Choices Nominee. She is a founding member of We Need Diverse Books™ and serves as its VP of Development. A recovering ice hockey player, she lives in Pennsylvania with her husband and two children. Find her online at Twitter, Tumblr, Facebook and Instagram at @iwgregorio.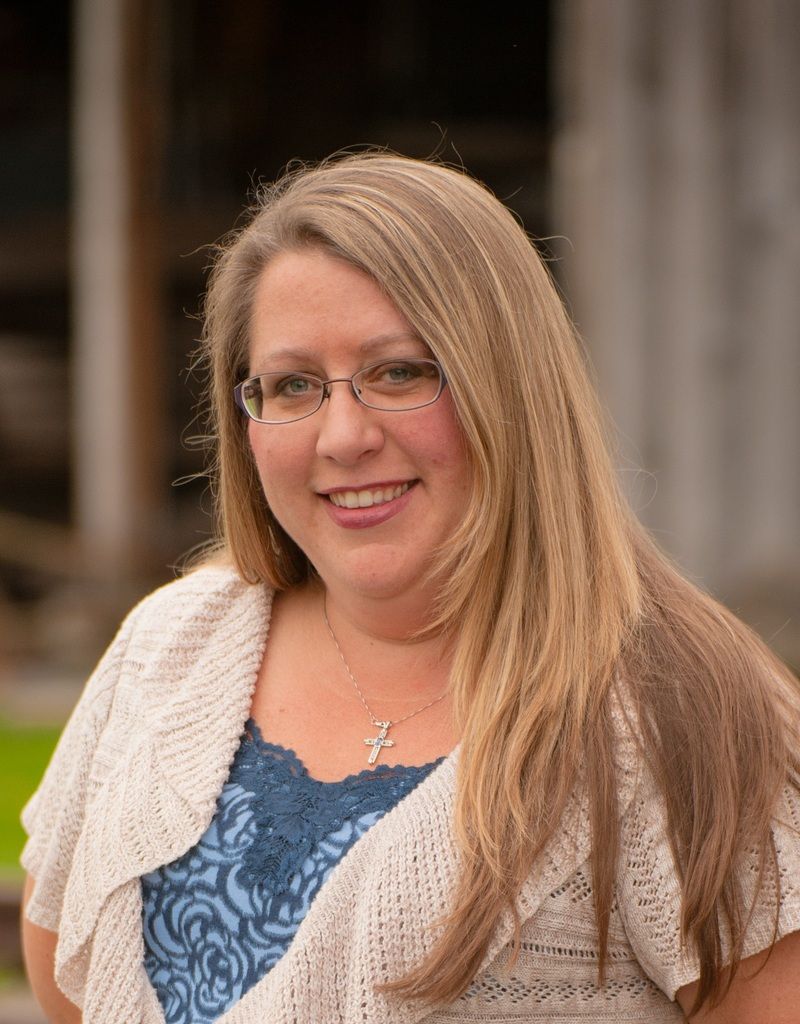 Shannon Grogan is a second-grade teacher who writes at night (and while her kids are at ballet and baseball) in a small logging town east of Seattle. She holds degrees in education and graphic design/illustration. When she isn't writing, she's baking, reading, watching scary movies, and wishing she were at the beach. You can find out more about her online at www.shannongrogan.com. From Where I Watch You is her first novel.
Kelly Milner Halls is best known for her quirky nonfiction books for readers 10 and up, including ALBINO ANIMALS, TALES OF THE CRYPTIDS, SAVING THE BAGHDAD ZOO, IN SEARCH OF SASQUATCH and GHOSTLY EVIDENCE. But thanks to editor Andrew Karre, she's crossed over into middle grade fiction with her Rescue Animal series for Darby Creek/Lerner -- novels inspired by compelling true stories. BLAZING COURAGE, the story of horse lover Annie and her wild mustang, Poco is the first, a fall 2015 title. DIVE INTO DANGER, the story of gamer Pudge and his whale will follow in the spring of 2016.
Faith Erin Hicks was born in British Columbia. She has published several graphic novels including Zombies Calling and Brain Camp. Nothing Can Possibly Go Wrong is her most recent work.
Ann Jacobus graduated from Dartmouth College, and earned her MFA in Writing for Children and Young Adults from Vermont College of Fine Arts. She's published short fiction, essays and poetry and blogs regularly about writing and YA. Jacobus lives in San Francisco and Chappaquiddick with her family.
Amber J. Keyser is a former ballerina and evolutionary biologist with a master's degree in zoology and a doctorate in genetics. As a research scientist, she studied evolution in western bluebirds, blue grosbeaks, marine copepods, and fruit flies and published extensively in the scientific literature. Now she writes both fiction and nonfiction for young adult readers. The Way Back from Broken is her first novel.
Susan Kuklin is the award-winning author and photographer of more than thirty books for children and young adults that span social issues and culture. Her photographs have appeared in Time, Newsweek, and the New York Times. Her book Beyond Magenta: Transgender Teens Speak Out, published by Candlewick Press, was named a 2015 Stonewall Honor Book. Susan Kuklin lives in New York City.
Fonda Lee writes science fiction and fantasy for teens and adults. She is an avid martial artist with black belts in karate and kung fu, and goes mad for smart action movies (think The Matrix, Inception and Minority Report). Born and raised in Canada, Fonda now lives in Portland, Oregon with her family. Zeroboxer is her debut. You can find her at www.fondalee.com.
Stacey Lee is a fourth generation Chinese-American whose people came to California during the heydays of the cowboys. She believes she still has a bit of cowboy dust in her soul. A native of southern California, she graduated from UCLA then got her law degree at UC Davis King Hall. After practicing law in the Silicon Valley for several years, she finally took up the pen because she wanted the perks of being able to nap during the day, and it was easier than moving to Spain. She plays classical piano, raises children, and writes YA fiction. Follow her: @staceyleeauthor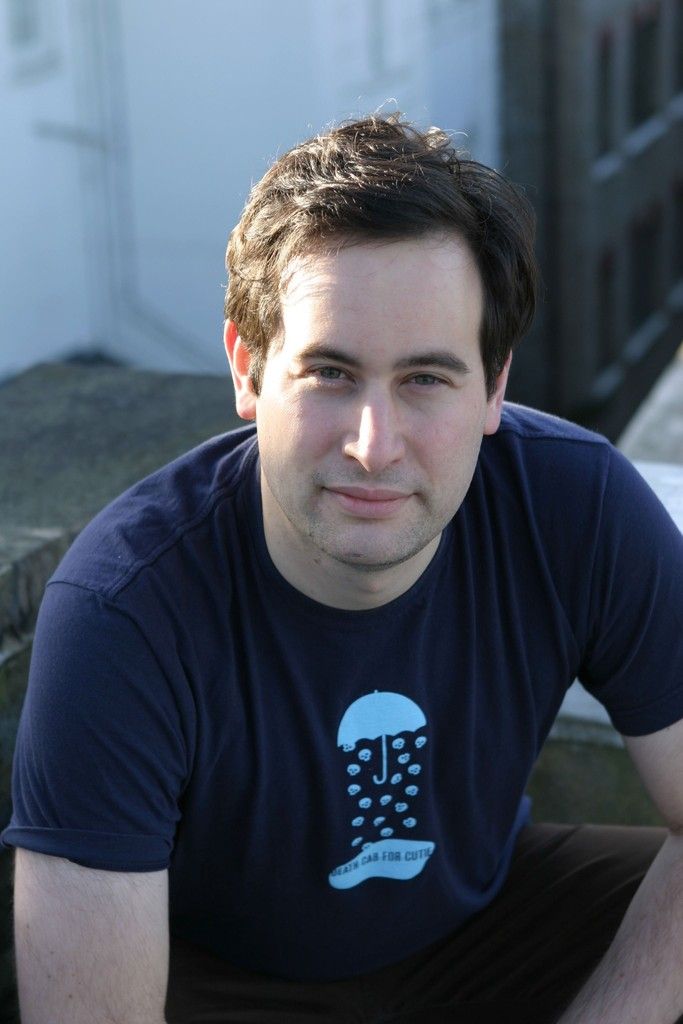 David Levithan is a children's book editor in New York City and the author of several books for young adults, including Lambda Literary Award winner Two Boys Kissing; Nick & Norah's Infinite Playlist, Naomi and Ely's No Kiss List, and Dash & Lily's Book of Dares (co-authored with Rachel Cohn); Will Grayson, Will Grayson (co-authored with John Green); Every You, Every Me (with photographs from Jonathan Farmer); Every Day and its companion novel, Another Day. He lives in Hoboken, New Jersey.
Jennifer Longo is a playwright turned novelist. Her Young Adult debut, SIX FEET OVER IT (Random House) was called "Superb" in a starred Kirkus review and was a finalist for the Washington State Book Award. Her second novel, UP TO THIS POINTE (Random House) publishes January 2016.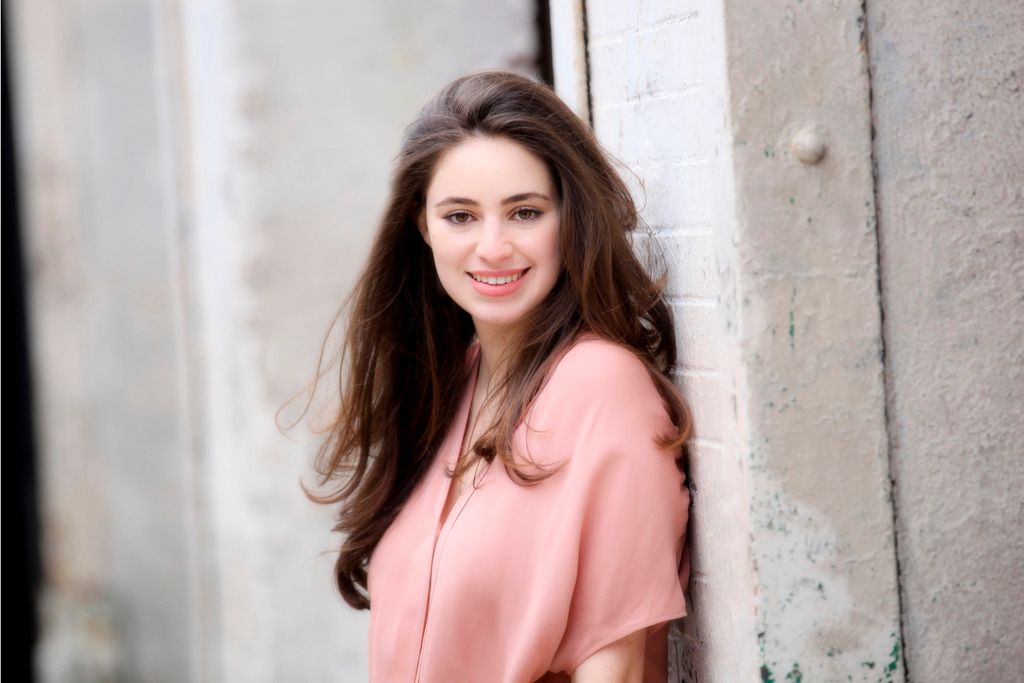 Aija Mayrock began writing "The Survival Guide to Bullying" at age 16 after dealing with bullying in her own life for many years. She promised herself that she would publish it as her gift to the next generation of kids who are bullied. Mayrock won the 2013 Silver Medal for Poetry in the Scholastic Art & Writing Award program joining the ranks of celebrated creative leaders such as Andy Warhol, Truman Capote, Sylvia Plath, Stephen King and Lena Dunham, all of whom won a Scholastic Award when they were teens. Mayrock is currently in college in New York City. Her dream is to give a voice to the voiceless through art.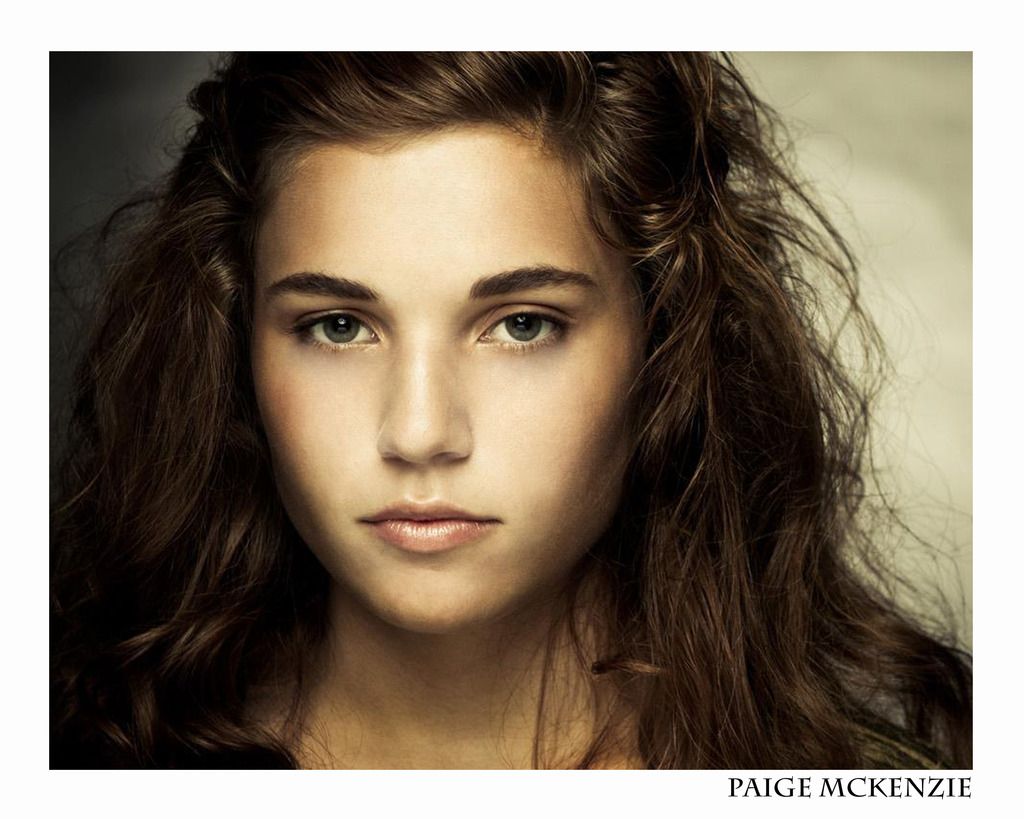 Paige McKenzie is the young star of the hit YouTube channel The Haunting of Sunshine Girl. Full of positivity, humor and plenty of scares, The Haunting of Sunshine Girl is a cross between Buffy The Vampire Slayer and Veronica Mars, and has allowed Paige to spread her unique brand of positive Sunshine to teens (and many adults) all over the world. At the age of 16, Paige (along with her mother, actress Mercedes Rose and producing partner, Nick Hagen) co-founded the production company Coat Tale Productions. Now a trilogy book series from Weinstein Books, The Haunting of Sunshine Girl: Book I was published in March 2015, and The Awakening of Sunshine Girl: Book II publishes in March 2016. The Weinstein Company is currently developing The Haunting of Sunshine Girl for television. Paige lives in Portland, Oregon. is the young star of the hit YouTube channel The Haunting of Sunshine Girl. What began as a simple "girl and her haunted house" story has grown to a multi-webisode network with stories of zombies, ghosts, Sasquatch and lots of Sunshine! Full of positivity, humor and plenty of scares, The Haunting of Sunshine Girl is a cross between Buffy and Veronica Mars, and has allowed Paige to spread her unique brand of positive Sunshine to other teens (and many adults) all over the world! At the age of 16, Paige (along with her mother, actress Mercedes Rose and producing partner, Nick Hagen) co-founded the production company Coat Tale Productions. The Weinstein Company recently optioned The Haunting of Sunshine Girl for a multi-book and television show. Paige lives in Portland, Oregon.
Anna-Marie McLemore was born in the foothills of the San Gabriel Mountains, raised in the same town as the world's largest wisteria vine, and taught by her family to hear la llorona in the Santa Ana winds. She is a Lambda Literary fellow, and her work has been featured by The Portland Review, Camera Obscura, and the Huntington-USC Institute on California and the West. The Weight of Feathers is her first novel. You can find Anna-Marie at annamariemclemore.com or on Twitter @LaAnnaMarie.
Blake Nelson is the author of many acclaimed novels, including Recovery Road, Destroy All Cars, and Paranoid Park, which was made into a feature film by Gus Van Sant. His classic 1994 debut novel, Girl, was called a "seminal coming-of-age text" by Vanity Fair. He lives in Portland, OR, and you can visit him on the web at BlakeNelsonBooks.com.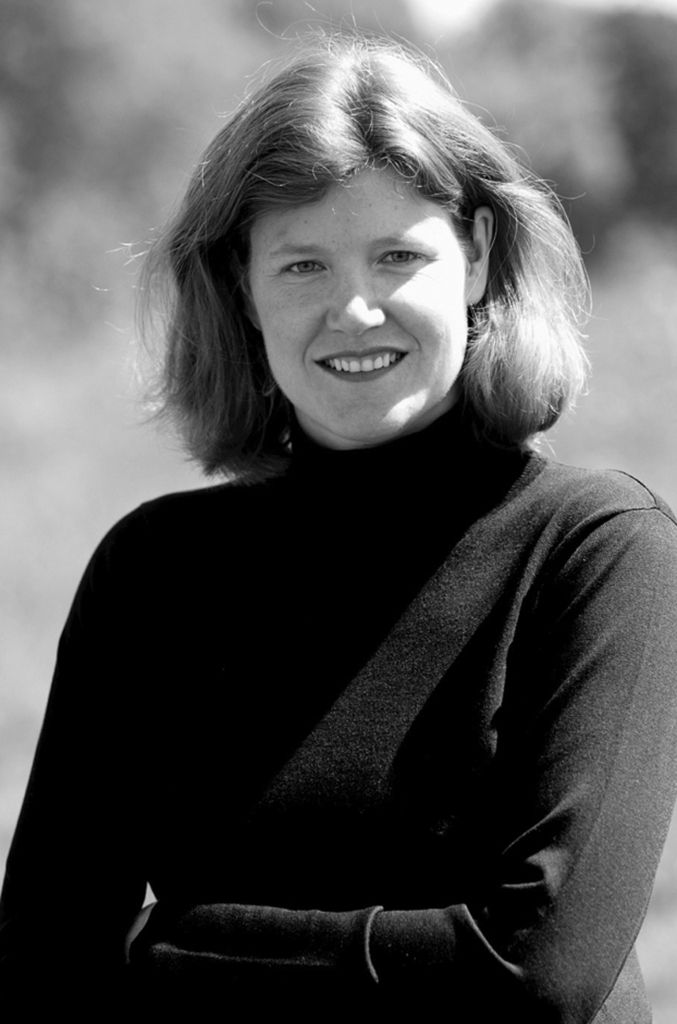 Kristin Wolden Nitz is an avid sports fan, coach, and the author of many magazine articles on kids and sports. Nitz is the author of Suspect and Defending Irene, and has also written nonfiction books, including Play By Play Softball, Play By Play Track, and Play By Play Field. She lives in Michigan.
Jeff Parker has written popular titles in comics like X-Men First Class, The Hulk, and has brought back the famed tv version of Batman as well as classic comics strip hero Flash Gordon. Among his original creations are the sci-fi and adventure graphic novels The Interman and Underground, the dark paranormal comedy Mysterius The Unfathomable, and his recent graphic novel from Oni Press, Meteor Men.
William Ritter began writing Jackaby in the middle of the night when his son was still an infant. After getting up to care for him, Will would lie awake, his mind creating rich worlds and fantasies—such as the one in New Fiddleham. Will lives and teaches in Springfield, Oregon. Beastly Bones is his second novel.
Peter Rock is the author of Klitikat, his debut young adult novel which is on sale in April 2016 from Amulet Books, and adult novels The Shelter Cycle, My Abandonment, which was named to the Alex Award list, The Bewildered, The Ambidextrist, Carnival Wolves and This Is the Place, and a story collection, The Unsettling. The recipient of a 2014 Guggenheim Fellowship, a National Endowment for the Arts Fellowship, he currently lives in Portland, Oregon, with his wife and two fierce young daughters.
Elizabeth Ross is the author of BELLE EPOQUE, a finalist for the 2014 William C. Morris Award and the California Book Award. Originally from Scotland, Elizabeth now lives in Los Angeles with her husband and son. Connect with her at www.elizabethrossbooks.com.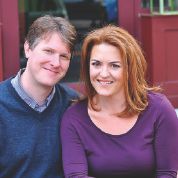 Carrie Ryan is the New York Times bestselling author of the critically acclaimed and multi-award-winning Forest of Hands and Teeth series. The Map to Everywhere series is her first full collaboration with her husband JP Davis, and her first series for middle-grade readers. Carries live in Charlotte, North Carolina. Find out more at the website TheMaptoEverywhere.com.
Aimee L. Salter lives in Southern Oregon with her husband and son. Her debut novel, EVERY UGLY WORD, follows a young woman who is bullied--an experience Aimee shared. She is now an anti-bullying advocate, connecting with young people through school visits, writing workshops, and via her social media campaign #StopTheHate. Find out more at www.AimeeLSalter.com.
Sarah Schmitt has bachelor's degrees in political science and psychology as well as a master's degree in higher education administration, but she has always loved writing fiction. She is a K-8 school librarian and youth service professional for teens at her public library. Sarah currently lives with her husband and two kidlets near Indianapolis, Indiana.
Lisa Schroeder is the author of teen novels All We Have Is Now (August 2015); The Bridge from Me to You; and the The Day Before, an Oregon Book Award finalist. She also wrote the middle-grade novel My Secret Guide to Paris (March 2015) as well as the Charmed Life series. Schroeder is an Oregon native and lives just outside Portland with her husband and two sons. Visit her online at www.lisaschroederbooks.com or connect with her on Twitter @lisa_schroeder.
Chris Scofield is a novelist and short story writer. She's worked with authors Ursula K. Le Guin and Tom Spanbauer and is a former special education, art, and preschool teacher. Scofield studies cello, travels internationally, and lives in Eugene, Oregon, with her husband and two goldfish. She is the author of The Shark Curtain. Visit her website,ChrisScofieldAuthor.com.
Hilary T. Smith is an author and editor based in Portland, OR. Her first novel, Wild Awake, was an Indie Next pick, a Junior Library Guild selection, and a Canadian Children's Book Center Best Books for Teens. Of her second novel, A Sense of the Infinite, VOYA magazine wrote: "This is the truth as experienced by high school girls, and every effort should be made to get this book into as many of their hands as possible." (starred review). When Hilary is not writing, she practices classical music and works on native oak tree preservation. She can be found online at www.hilarytsmith.com.
Paula Stokes is the author of several books for teens, including The Art of Lainey and Liars, Inc. In addition to writing, she enjoys kayaking, hiking, and seeking out new adventures in faraway lands. Paula lives in Portland, Oregon. You can find her online at www.authorpaulastokes.com or on Twitter as @pstokesbooks.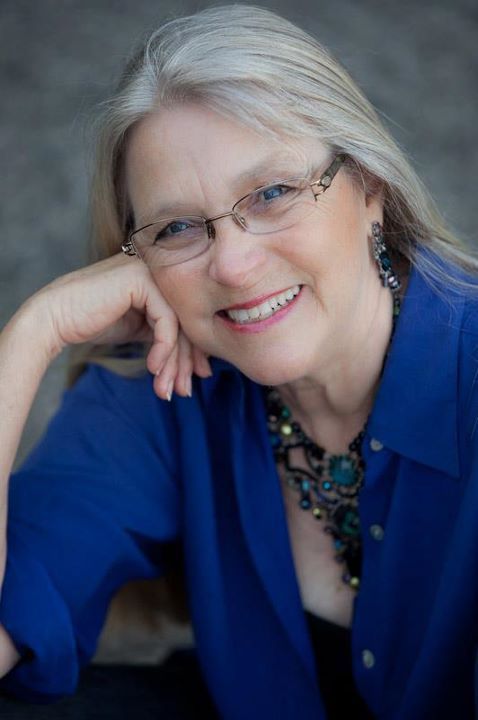 Gail Strickland—classicist & poet—was recognized by The Baltimore Review & Writers' Digest and published by the Oxford University Journal New Satyrica. While studying the classics in college, Gail translated much of Homer's Iliad and Odyssey. Her debut novel, Night of Pan, first book of the Oracle of Delphi Trilogy—a mythic journey of the young Oracle in ancient Greece—was released November 2014 by Curiosity Quills Press. With five-star reviews from Literary Classics Reviews and others, Gail has brought us a coming-of-age YA novel based deeply on history & alive with myth.
Mariko Tamaki is a Canadian writer. Her works include the graphic novels This One Summer (Printz Honor and Caldecott Honor Book) and Skim, both with Jillian Tamaki, and Emiko Superstar (DC Comics), with Steve Rolston. Her first YA novel(You) Set Me on Fire was published by Penguin Canada. Mariko lives in Oakland, California. marikotamaki.blogspot.com.
Laini Taylor is the New York Times bestselling author of the Daughter of Smoke & Bone trilogy: Daughter of Smoke & Bone, Days of Blood & Starlight, and Dreams of Gods & Monsters, and the companion e-novella, Night of Cake & Puppets. She is also the author of the Dreamdark books Blackbringer and Silksinger, and the National Book Award finalist Lips Touch: Three Times. She lives in Portland, Oregon with her husband, illustrator Jim Di Bartolo, and their daughter, Clementine. Her website is lainitaylor.com.
Paul Tobin is the Eisner-award winning author of Bandette, starring the world's greatest teen thief, and the writer for the wildly successful Plants Vs. Zombies comics. Paul has written for every major comic book publisher, and most of the others. Beginning in early 2016, Bloomsbury will release "How To Capture An Invisible Cat" the first of his five volume series of "Genius Factor" novels focusing on the adventures of Nate Bannister, the world's smartest and possibly most irritating boy, as narrated by his 5th grade classmate Delphine Cooper, focusing on their adventures against the nefarious Red Death Tea Society.
Renée Watson
is the author of This Side of Home (Bloomsbury 2015), which is currently nominated for the Best Fiction for Young Adults by the American Library Association. Her picture book, Harlem's Little Blackbird: The Story of Florence Mills (Random House 2012), received several honors including an NAACP Image Award nomination in children's literature. Her novel, What Momma Left Me (Bloomsbury 2010), debuted as the New Voice for 2010 in middle grade fiction. Renée grew up in Portland, Oregon and currently lives in New York City. She currently teaches courses on writing for children at University of New Haven and Pine Manor College.
www.reneewatson.net.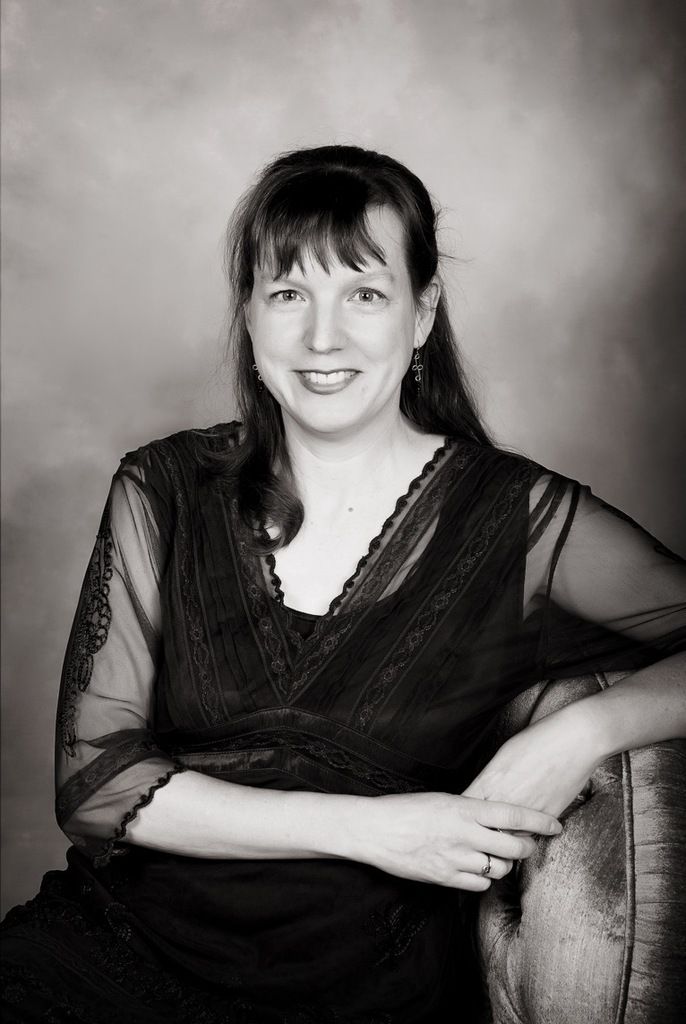 Cat Winters is the author of The Steep and Thorny Way, her third young adult novel out in March 2016. Her first novel was In the Shadow of Blackbirds, which received three starred reviews and was a finalist for YALSA's Morris Award for debut YA fiction. She is also the author of The Cure for Dreaming. Booklist praised the author saying, "Winters continues to be a refreshing, incisive talent with a unique perspective." Cat Winter grew up near Disneyland in Southern California. She now lives in Portland, Oregon, with her family.
Gene Luen Yang has written and drawn many comics, including the hit Avatar: The Last Airbender series. American Born Chinese was a National Book Award finalist, as well as the winner of the Printz Award and an Eisner Award. He also won the LA Times Book Prize for Boxers & Saints. Yang lives in the San Francisco Bay Area.