No other event in the world offers a better opportunity to learn about current issues and trends in library and information science and technology than the ALA Annual Conference and Exhibition. Throughout the conference, attendees participate in events, hear inspiring speakers, and learn from thought leaders and colleagues at more than 500 programs and in-depth sessions. Topics covered include digital content, innovation, the library of the future, transformation, emerging trends, best practices, community engagement, leadership, and many more. You will also have an opportunity to visit more than 800 vendors in the world's largest library-focused exhibit hall, each highlighting new services, technologies, books, and products to improve your library and support your personal career development.
If you are a press member looking for registration information, please view the ALA's Media Credential Policy
2018 Annual Conference Highlights :
FEATURED SPEAKERS 
Saturday, June 22, 2019
10:30 AM - 11:30 AM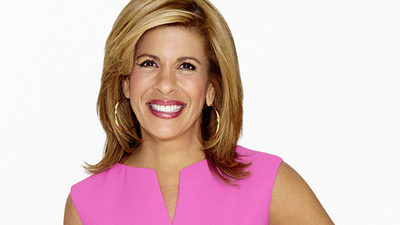 Hoda Kotb
Auditorium Speaker
Fact Sheets
American Library Association Fact Sheet
Press Room
Location:  Walter E. Washington Convention Center .
Hours:  
| | |
| --- | --- |
| Thursday, June 20 |  9 a.m. - 5 p.m. |
| Friday, June 21 | 7:30 a.m. – 6 p.m. |
| Saturday, June 22 | 7:30 a.m. – 5 p.m. |
| Sunday, June 23 | 7:30 a.m. – 5 p.m. |
| Monday, June 24 | 7:30 a.m. – 2 p.m. |
| Tuesday, June 25 |  CLOSED  |

Social Media Channels 
·   
Media Contact: Macey Morales, Deputy Director of the Communications and Marketing Office, 312-280-4393, mmorales@ala.org